Here we are in our beach coverups looking out at the water. Hodel was telling me about the other Great Lakes she's visited. If she sees two more, she'll have been to all five!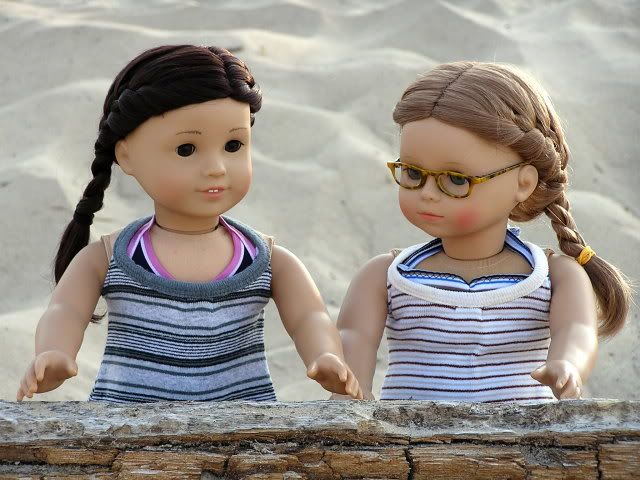 We played in the sand until the sun got too hot, and then we braved the waves. Sometimes Lake Michigan is super cold, but it's been so hot this summer that the water was not cold at all.
It was such a perfect day at the beach!
Hodel made a photo album all about her visit with me. It has all the pictures I've posted here plus more. You can look at it here:
picasaweb.google.com/Katie1148/HodelYanovicVisitsMichiganAgain#5510288686439833218
Shalom, Hodel, and Kol Tuv! (I hope I said that right - I was trying to say goodbye, Hodel, and be well!) :-)
Yesterday was the last day of Hodel's visit. :-( She had to go home today. I am so sad - I miss her already! The house seems so quiet and lonely without her around. We did have a great last day together, though. We went to the beach at Lake Michigan and swam and played in the sand.
Current Mood:

lonely